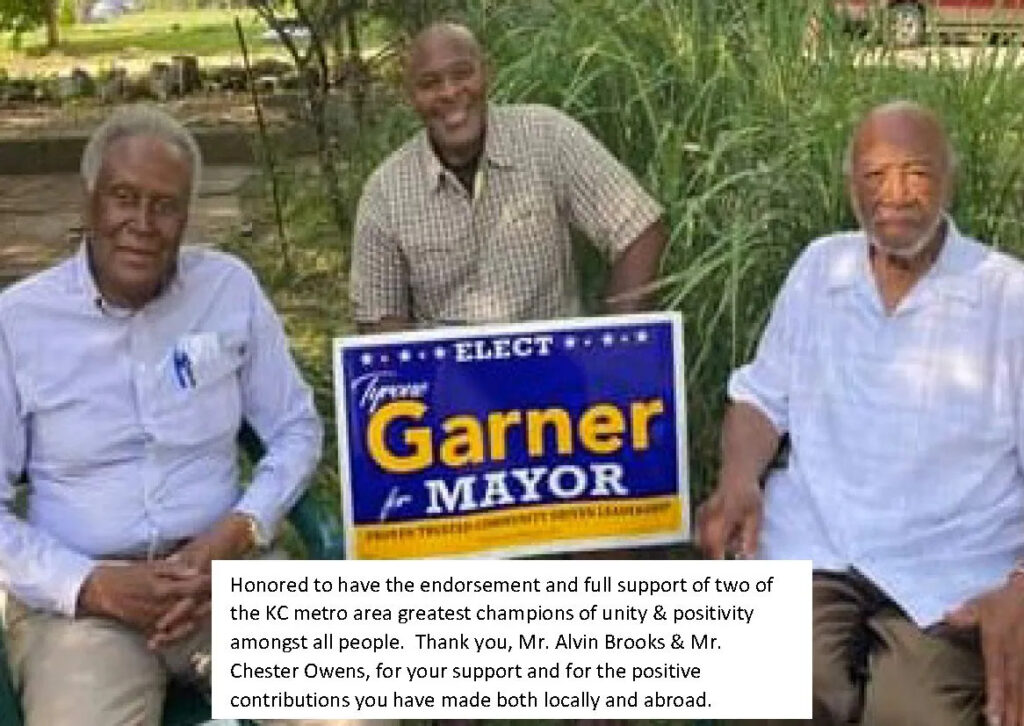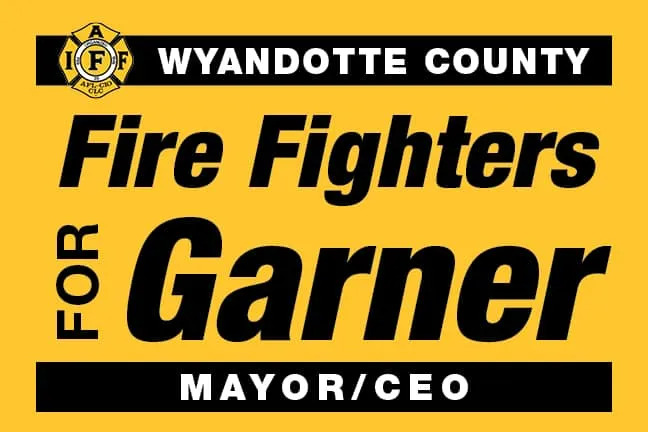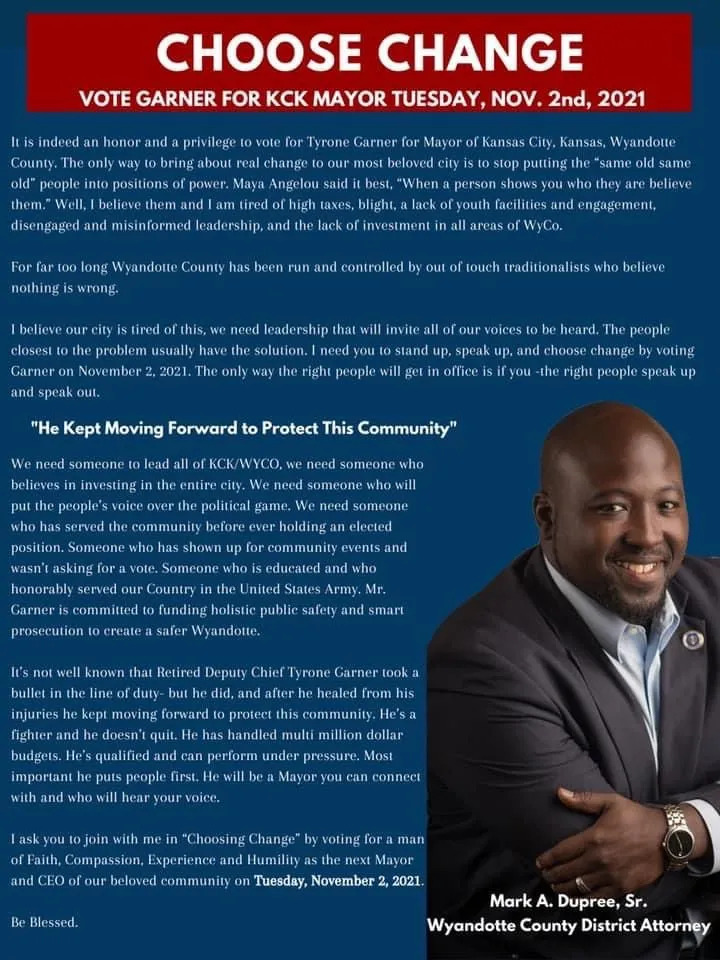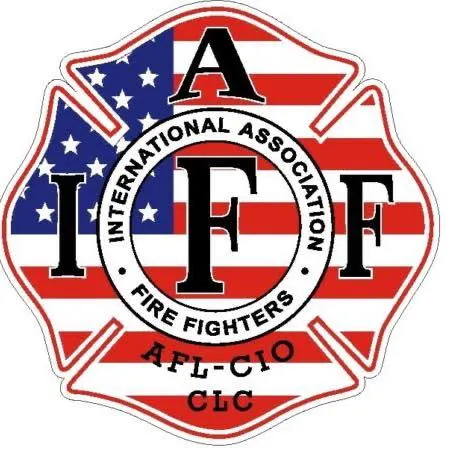 "We are honored to announce the endorsement of Tyrone Garner, Mayor/CEO of the Unified Government of Wyandotte County and Kansas City, KS."
KCK Professional Firefighters Association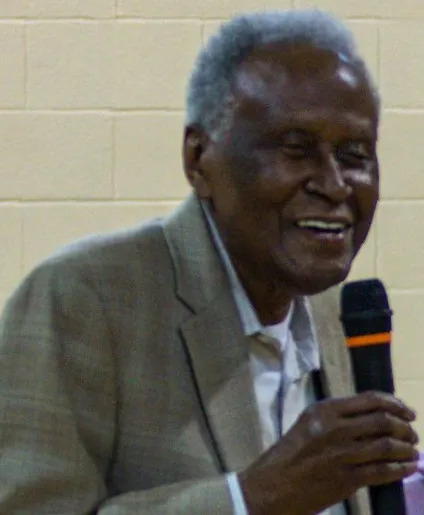 "If you are looking for a Mayor who cares about the People, put your money  where your heart is…Vote for Tyrone Garner for a better Wyandotte County."
Alvin Brooks, Legendary Community Leader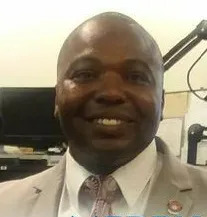 "If you want a Mayor who will stand for Justice. Vote for Tyrone Garner" 
Alvin Dupree, Senior Pastor
Family First Ministries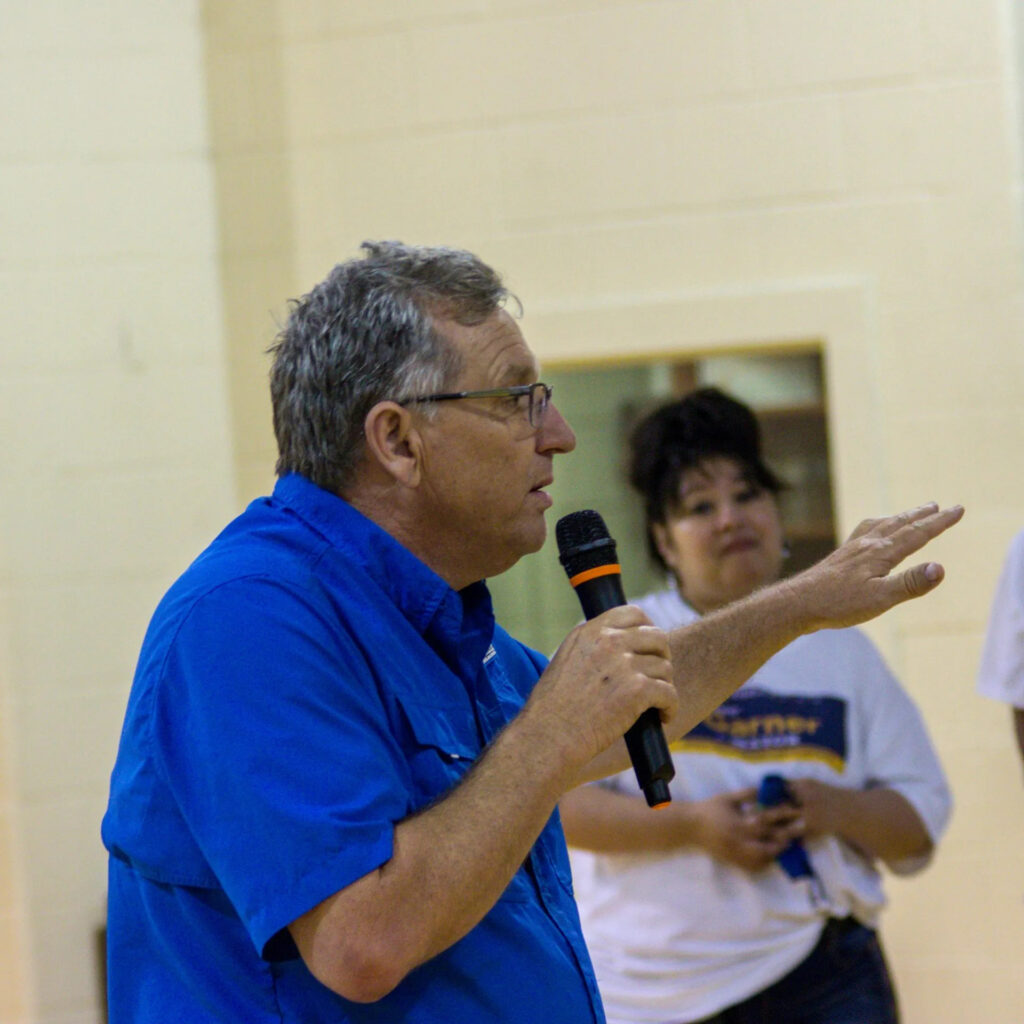 "If you are tired of bad leadership…Vote for Change..Tyrone Garner is the only candidate with a solid platform and proven leadership skills
Doug Spangler, Retired Legislature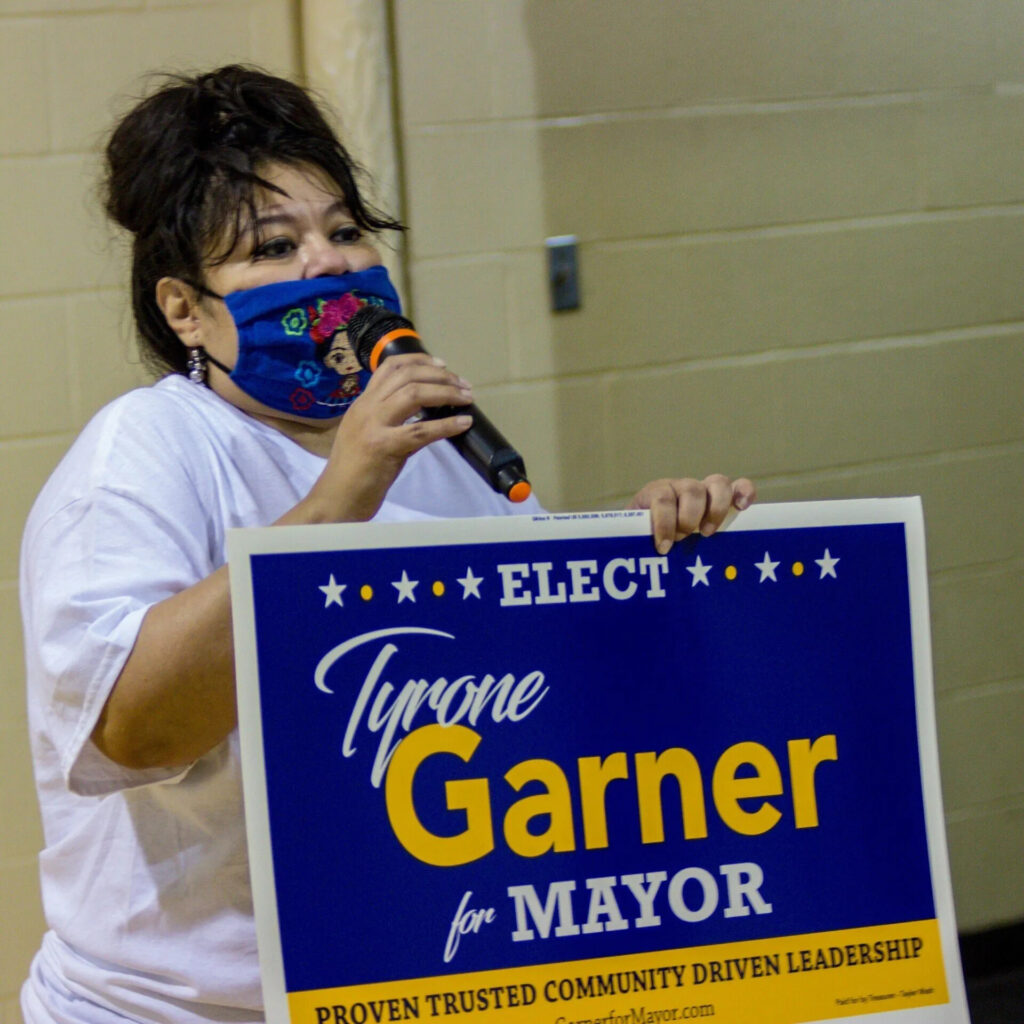 "If you are tired of not being represented within the community and services being inadequate for you and your family. Your Vote is Your voice. 
María Cecilia Ysaac,
A+ Communications, Owner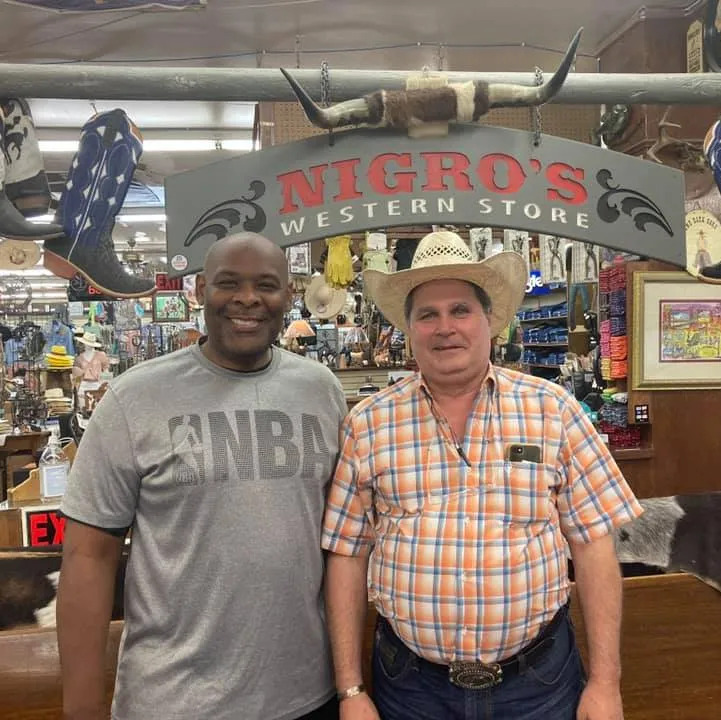 "VOTE Garner for WYCO Mayor. As a western store owner, I believe that Garner will focus on small businesses in WYCO.
Thank you for a reimagined WYCO!
David Nigro, Owner Nigro's Western Store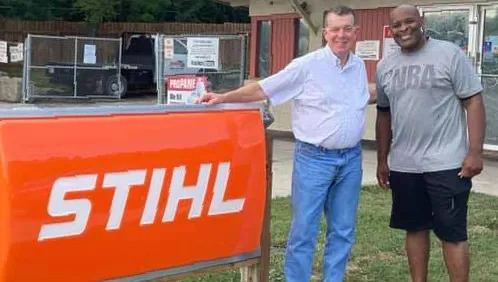 "Thank you, VOTE Tyrone Garner for a reimagined WYCO that will make small business a priority and keep us thriving and serving the community.
Steve Dietsch, Owner and Anderson Rental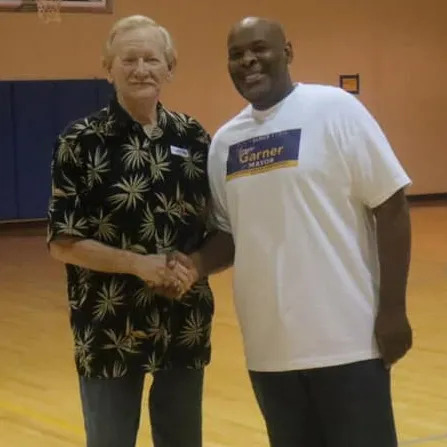 "I stand with you.  I know how WYCO operate. I'm here to help you serve the new and improved WYCO.
 Former KCK City Councilman and Chiropractor Dr. Elmer Jay Sharp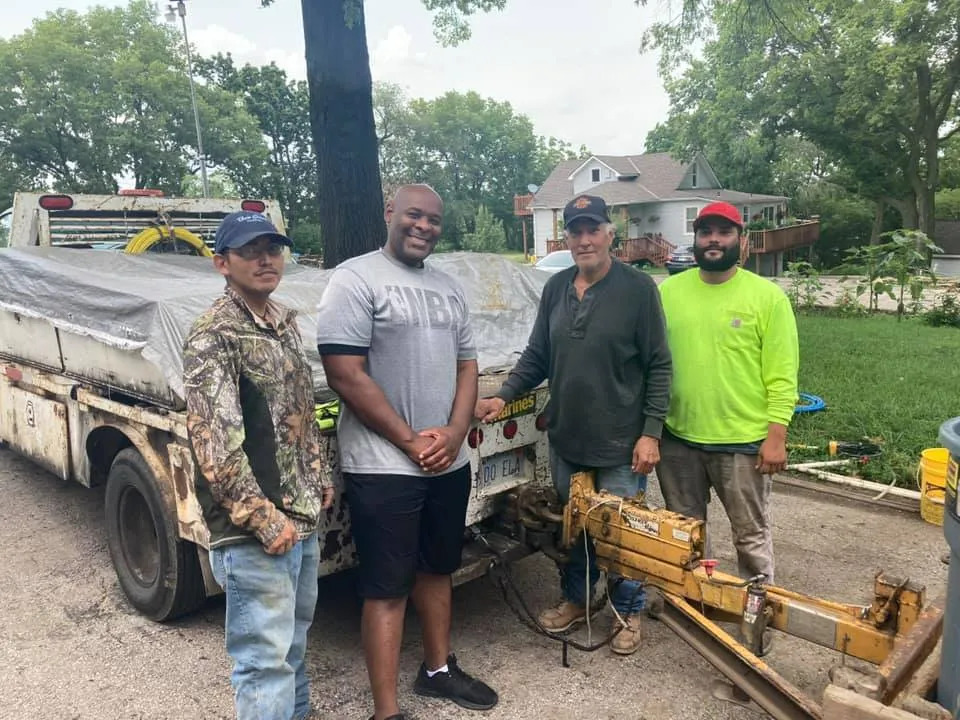 "Your leadership will make a difference in how small businesses operate in helping shape the future of the people who live, work and play in Turner, KCKS
Turner Neighborhood, Victor, Andres, Carlos Galvan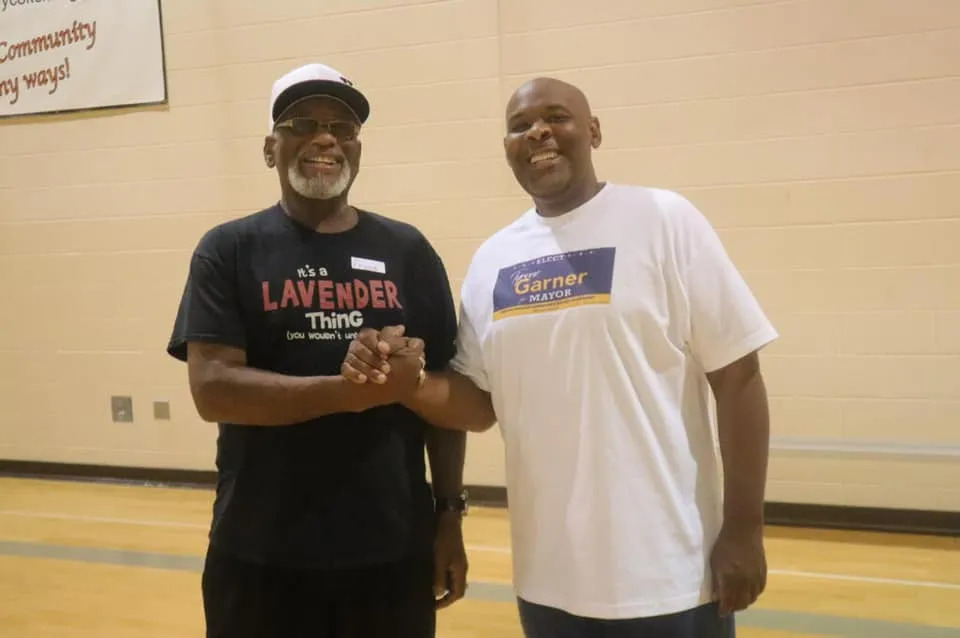 "Be the Change, you wish to see." Great Man, with loyalty, integrity and servitude for the community.
President of the KC Blues Society Mr. Frank Lavender Jr.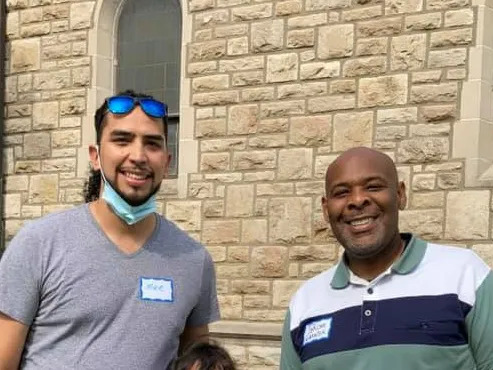 "If you want a Mayor who care about people developing healthy living and gardening in Argentine Vote for Tyrone Garner"
Mike Aguirre, Community Leader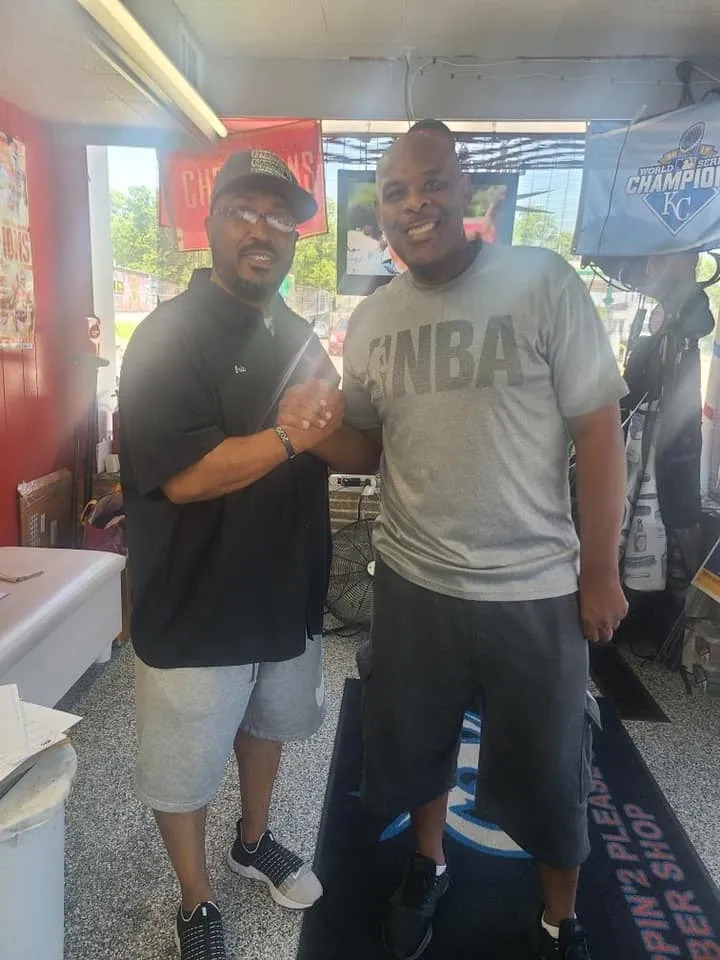 "Someone who cares about entrepreneurship, VOTE for Tyrone Garner, Mayor/CEO of the Unified Government of Wyandotte County and Kansas City, KS."
Master Barber Eric D. Williams owner of "Clippin 2 Please"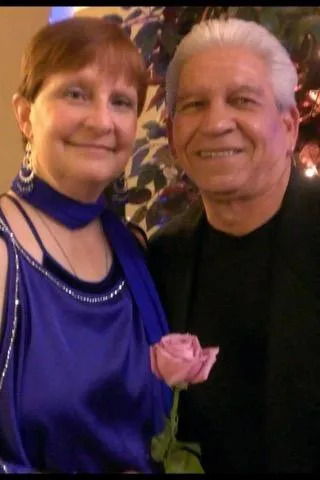 "We are educational advocates at the Kansas City Kansas Community College. Garner supports  community college education. VOTE for Garner." to make a change in WYCO!
Mrs. Karen & Mr. Hernandez 

"We highly endorse and Thank you Garner for your leadership and vision in supporting small businesses. We are here to serve as a valuable asset in the new reimagined WYCO. 
Matthew Flenoy & Fireman Transport Family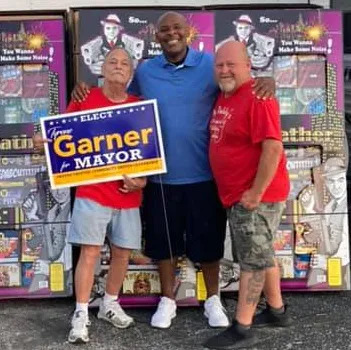 "Big Daddy's Fireworks welcomes a new Mayor for WYCO. We support and look forward to your leadership and to continue to provide a safe festive 4th of July in a reimagined WYCO.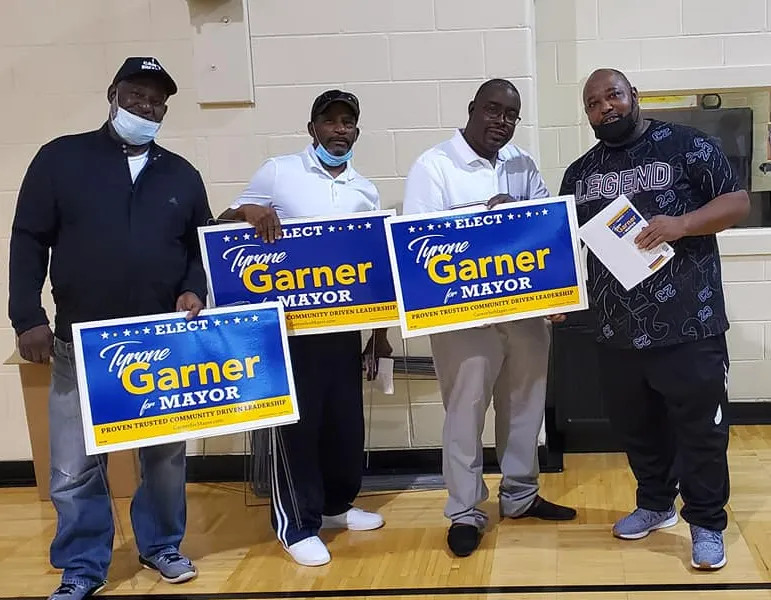 "We are here to support you. We are so proud that you have stepped up to help WYCO. Leaders like you need men like us to help make history! VOTE Garner!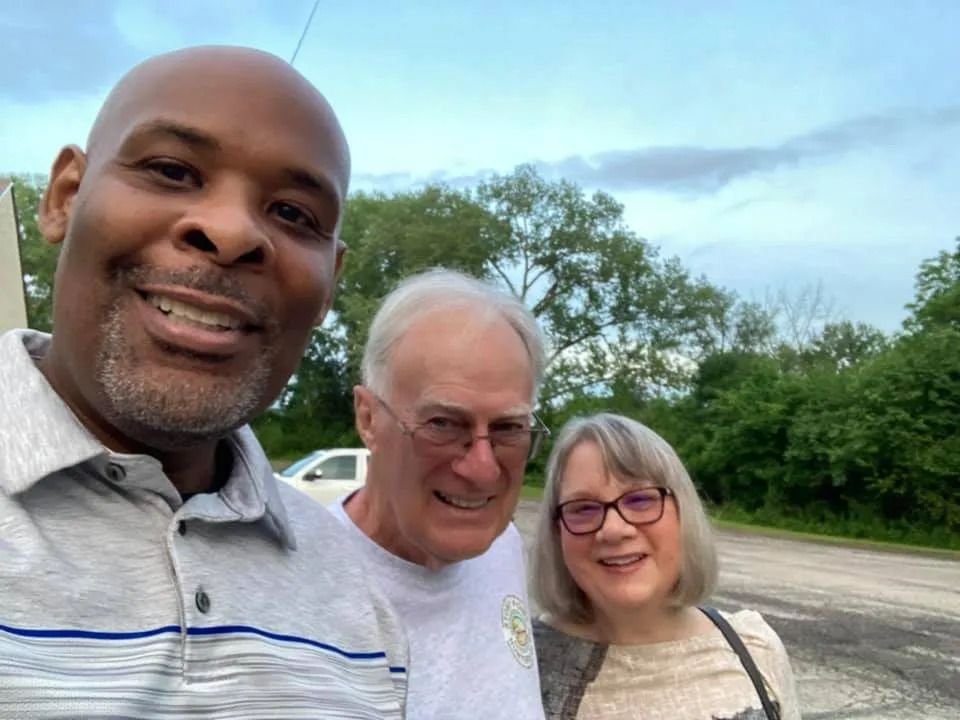 "With friends like you who want the best for all people. Thank you for your leadership and the ability to make a change for the better with community driven ideas.
Sandy Ziolo, Community Leader of WYCO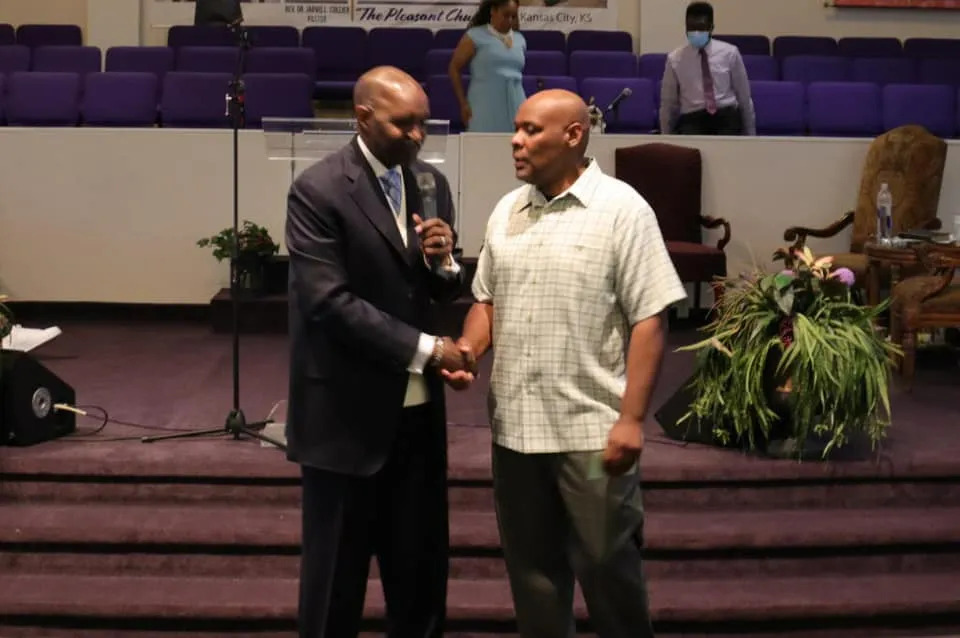 " May the blessings of the Lord be upon you.  We believe that your  commitment to the disinvested  is true and we want to be part of the Vision.
Pastor, Rev. Dr. Jarvis Collier, Pleasant Green Baptist Church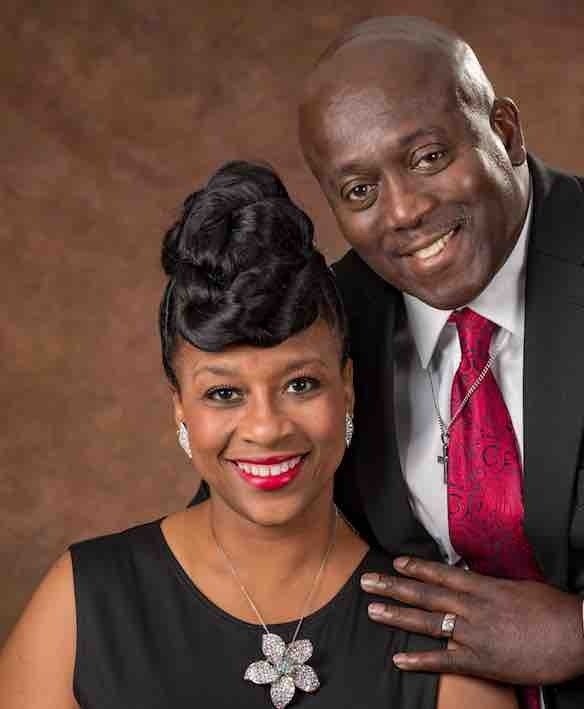 "Our prayers of success are with you. If you want a Mayor who will stand for Justice for All and support freeing the innocent and providing care for them when they return home. Vote for Tyrone Garner" 
Pastor Darryl & Valerie Burton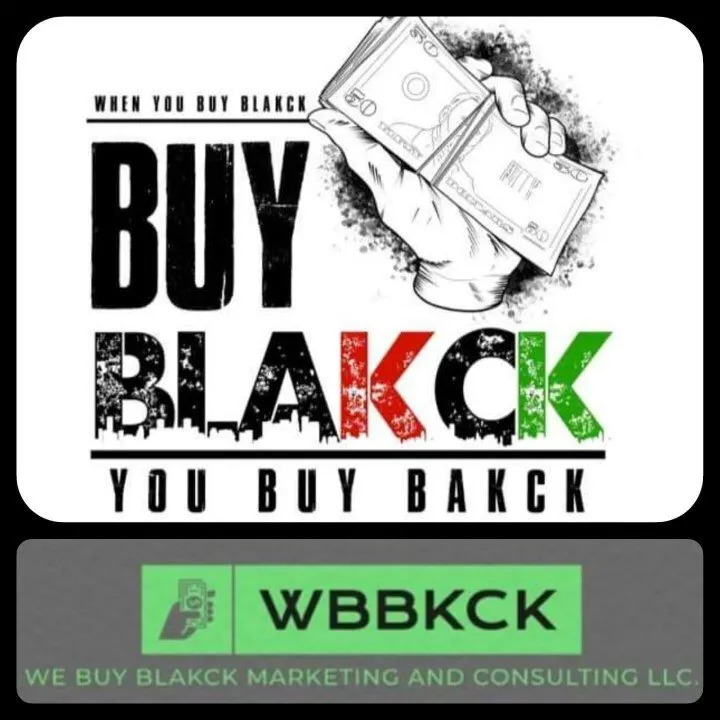 "We appreciate the support of Black women minority owned businesses". Thank you for making a difference in WYCO and allowing us to invest into the reimagined WYCO.